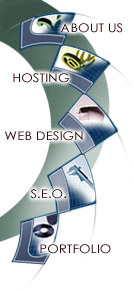 | | | |
| --- | --- | --- |
| | Get HTML templates free | |
Do you want to get FREE HTML template including Photoshop PSD files, Flash swf files and HTML pages? If so, please read our terms of use below and go to next page to fill in the form to get your free html template.
Terms of use:
You should give us a link to registered domain name where the template will be used.
The web site that uses the template should contain a link to http://www.asrvision.com that says that the design of the web site is done by AsrVision.com
You should put a 100x100 banner of AsrVision.com for 3 months after your site is launched.

Collection of Free HTML Templates
Free web template 001
Black designed free HTML template. Includes raw Photoshop files, everithing can be customized, contains navigation buttons, content window, and other additional windows.
Free web template 002 - COMING SOON!!!
| | | |
| --- | --- | --- |
| | | |
| | | |
| --- | --- | --- |
| | | |
| | | |
| --- | --- | --- |
| | | |